Since the very beginning, the heart and soul of Falesca has been about family. Our first store in Vancouver, founded by Guido and Giovanna, helped share the flavours of their home country with the community. And as the business grew, so did the family. Guido and Giovanna's daughter Tania, and son-in law Sonny, joined Falesca, and helped raise Falesca to where it is today—one of Western Canada's top importers of quality European foods.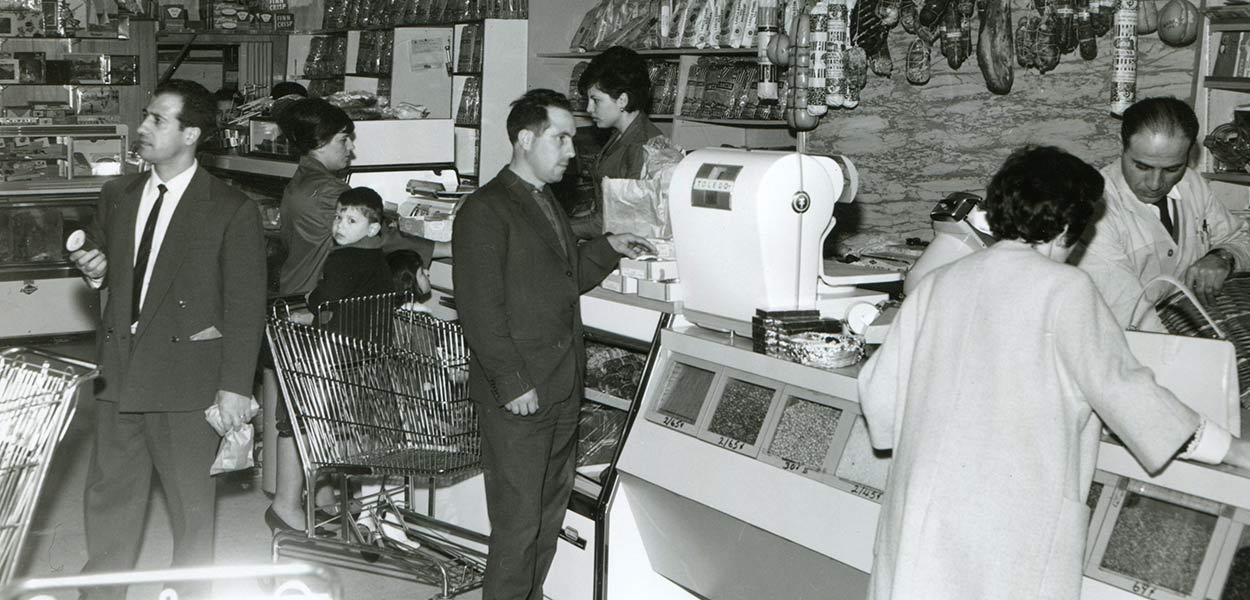 Guido and Giovanna Tinaburri open a modest East Vancouver store to sell high-quality Italian specialty cold-cuts, cheeses and groceries.
Guido begins importing the best pasta, canned tomatoes and olive oil directly from his beloved Molise, Italy.
The importing business booms and the Tinaburri's build an office and warehouse in North Vancouver to support the growth.
We say goodbye to our store to focus entirely on importing and wholesale distribution to serve independent grocers, delis, restaurants and supermarkets.
Guido purchases a coffee roaster and begins a roasting division with his brother in-law Giovanni acting as the roaster.  Since launch, Molise Gourmet has become the "go-to" coffee for coffee shops and home espresso machines across all of Western Canada.
We expand our premium brand product lines with companies that align with our family traditions for work and food.
Tania joins the company to learn the family business. She starts to accompany her father on buying trips and get introduced to suppliers.
The driving force behind Falesca Importing passes away while on a buying trip in Italy. Tania along with her husband Sonny assume leadership roles to help Giovanna with running the company.
Falesca celebrates 50 years of providing Canadians with the best quality Italian and European foods, beverages and service by continuing to add new product lines.
Falesca introduces a new corporate logo along with fresh new product labeling.
Rebranding and reorganization to continue to build on the foundation and perhaps pass along to the next generation.
Our mission is to grow for years to come. We are introducing new products, updating packaging, and have a lot of exciting announcements on the horizon. Follow us on Instagram to get updates on all the new things we're getting up to. We'd love to hear what you think!